Creekside Condos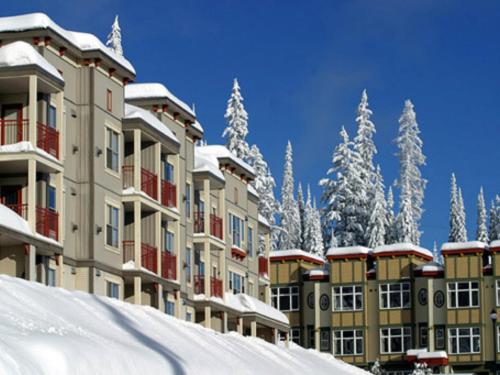 Paradise Corner:
The condo was very clean, warm, quiet and bright. Because it is a corner unit, there are quite a few windows which let in a lot of natural light and are great for watching the tubers at Tube Town as well as the skiers come down the ski run. Although it is a third floor unit, it is only one level up from the parking lot thereby making it very convenient for loading and unloading your vehicle. The building does has laundry facilities which were easy to access and well maintained. I would rate this condo 5 stars out of 5 - February 2018
Snowbound:
"This property is in the Creekside development. The property is a short walk to the Brewer Pond Trailhead and only 8 minutes to Sovereign Lake Nordic center. The unit was well appointed. They provided us with an early check-in free of charge, which we really appreciated traveling from far away. Directions were clear and communication was excellent. Thank you for a great stay!" - November 2018
Grandview Condos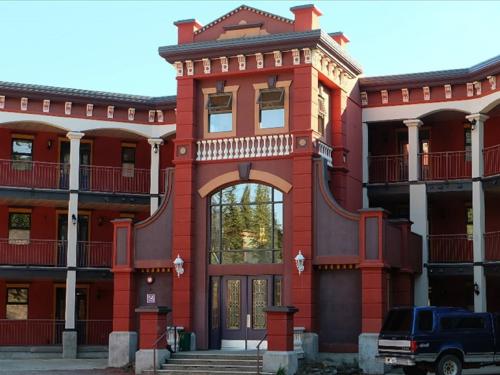 Grandview Heron View

"My boys and I stayed at the Grandview for a mountain bike trip for three days and it was just right for us. Easy to get to, bike cage in the parkade, ground floor entry, well appointed features in the condo and good communication on access, Wi-Fi, etc. Will be looking to book there again when we head back." - July 2018

Grandstar

"Very nice condo with ski out and short walk ski in. This was the first time my wife and I have stayed on the mountain even though we have a home not far away in the valley. We ski here half a dozen times a year and are never disappointed by this resort. This time was no different, great snow and warmer almost spring like conditions. Nice smaller village. Loved the underground parking, hot tubs and the condo was very nice." - January 2018

Grandview Corner

"This was our second wonderful spring break staying at the Grandview. It is one of our favourite locations as it is so close to the endless trails for walking our dog, cross country skiing and easy ski in / out for DH skiing. This corner unit is super lovely and the owner made it even more special. I often have to bring a few things from home to make it feel more like home while on vacation but I did not have to bring a thing. The corner unit had spectacular views and so much light. We will definitely stay here again as we were all so comfortable. Thanks so much for a great vacation." - February 2018
Other Condos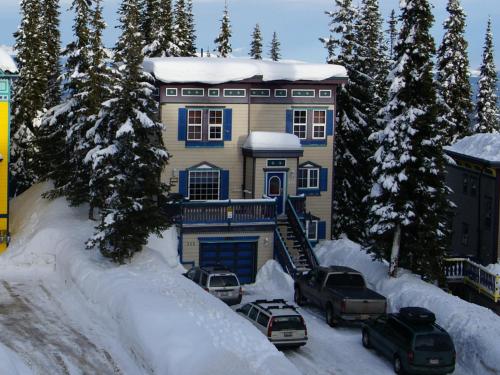 On Brewer's Pond:
We had a great holiday staying in On Brewer's Pond Suite. It had a great location with a gorgeous view over the skating pond, 6min walk to the village and true ski out ski in. The suite was nicely appointed, comfortable, warm and the kitchen had a good range of cooking equipment. The suite can sleep up to 8 people which is great, but the one lounge and lounge chair could only seat a max of 4 people so that if the possible 8 people stayed there the rest would have to sit on the dining room table chairs to watch the TV. The hot tub was about 20m away from the building. In all though we really enjoyed staying at On Brewer's Pond and would highly recommend it.
Abbott Suite:
This suite in the lower part of a house was really clean, new, and cozy. The most comfortable beds!! Nice hot tub outside. Very well equipped kitchen. Short walk to the village. Ski-in/ski-out not perfect, but doable - April 2018
Aura Suite:
"Wonderful 2 bed/1 bath with easy access to the slopes, hot tub was amazing, beds were comfy, kitchen had all of the amenities that one would need here." - March 2018
Townhomes
Snowed Inn

Spring in Silver star - We had a wonderful week in Silver Star and enjoyed both the cross country and downhill. All skiing was easily accessed from our three bedroom condo. Our unit was perfect for our family. Hope to come again - March 2018
Vacation Homes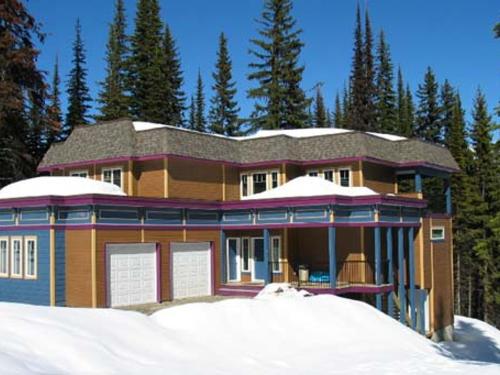 GoldStar:
Our family enjoyed our stay at GoldStar. The layout of the house worked well for our accomodation needs. The location of GoldStar was great for walking to the village and also for all the skiers in our party being able to ski back to the house at the end of the day. You and your team provided amazing customer service in returning and misplace stuffer animal. - March 2018
SnowHaven:
Beautiful home! Lots of room for a family and close to the slopes. Would definitley stay again - March 2018
Arcadia Chalet:
I am so happy our group of 12 chose to stay at Arcadia for our time in Silverstar. We were sent detailed information on directions and check in prior to our arrival as well as useful information on the area and activities to do. The check in/out process was easy! The house itself was so clean, it was gleaming! The beautiful open plan kitchen/dining is perfect for big groups and the bedrooms are very spacious. The underfloor heating was a dream. I would happily return to Arcadia again and would highly recommend it to others - March 2018

"Hands down the best rental I have ever experienced. Beautifully designed and well stocked. Clean and comfortable "hotel like" beds, quality towels, amazing functional kitchen, and stunning views! I will certainly book again!" - March 2018
Sunset Vista:
This place had exactly what we needed for a group of 3 families with kids: lots of individual spaces to hideaway, great TV and recreation room, fantastic kitchen, lots of well thought out storage for helmets and mitts, ski storage room, 2 parking spots (the suite owners above were fantastic and let us use their second parking spot), and of course the après ski hot tub.
Aston House:
Our stay at Aston House at SilverStar was incredible. From the very beginning the team at Silver Star Stays helped me find the perfect accommodation for our group. Their prompt response and care for getting it right was second to none. They had assured me we would love Aston House, and they were spot on. Aston House is a great house, with large spaces for a group. The location was perfect. You ski in, and out, of the back of the property, ensuring there is not a second wasted getting on the runs (or a second too long bringing your tired legs home at the end of the day!). It is an easy stroll into the village for the non-skiers, or for dinner, or just for a walk into the village. The view out of the windows are magical, and the spa on the deck up in the trees is heavenly. The house has everything you need to make your holiday easy and great. If any of our group returns to SilverStar, everyone agreed we would stay at Aston House again. Thanks SilverStar Stays!

Green Vacation Mountain Chalet:
"Great space for larger families with well separated areas that allow kids to play, watch TV or hang out without disturbing the adults! Kitchen was well equipped! Location was easy to find!" - May 2018